Canapes with salmon and avocado mousse are the perfect healthy appetizer to take to a party or serve to your guests before they sit down to dinner. In one small bite, lots of taste, flavor and the creaminess of avocado goes perfectly with salmon.
Cost

Medium

Preparation time

20 Minutes

Cooking time

10 Minutes

Serving

12

Cooking method

Oven

Cuisine

Italian
Steps
Preheat the oven to 275°F (135°C). If the bread is not sliced, slice it into thin and uniform slices and cut it into 12 stars with a cookie cutter or with a glass if you do not have the mold. Arrange the molds on a baking sheet lined with parchment paper and brush 1 tablespoon of olive oil on the surface with a kitchen brush. Toast until crisp, about 10 minutes. Allow to cool slightly. Put all the avocado pulp in the blender and add the remaining oil to the dill, lime juice and 1/2 teaspoon of salt. Blend until completely smooth. Add a tablespoon of avocado puree on top of a toast, roll up a piece of salmon, top with the puree, add garnish with a sprig of dill. Repeat with all the toasts.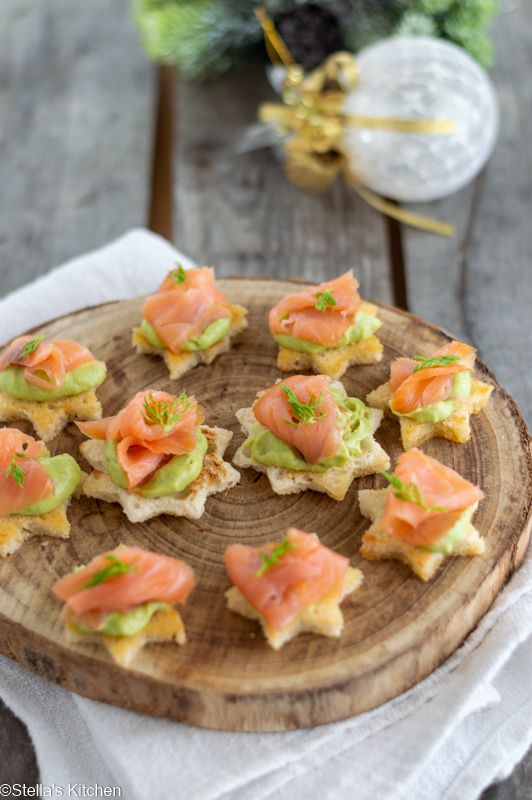 Cook's Tips
You can add a few tablespoons of Greek yogurt to the avocado mousse.
Recipe variations
You can replace dill with parsley.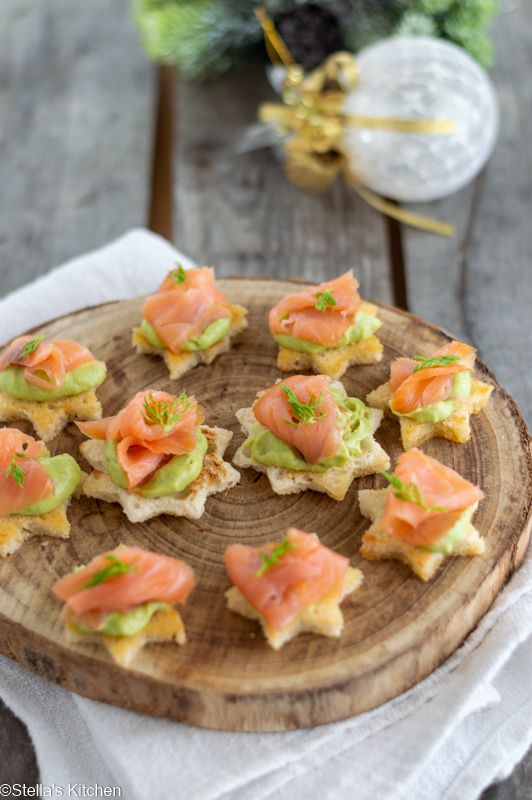 Do you like my recipes? Then stay up to date by following my Facebook page.
Also follow me on Pinterest.