Today I want to give you an amazing recipe perfect to be realized in this holiday season: EGG PASTA PANZEROTTINI WITH MUSHROOM SAUCE AND GRANA . I always loved sperimentimg and fresh pasta is always been one of my greatest passion. I was in the kitchen with a lot of tools around me and I found this half moon tool that I didn't used for a very long time. Isn't this the best period to use it? I have say that working fresh pasta relax me and those half moon tools make the work so much easier
Here is the recipe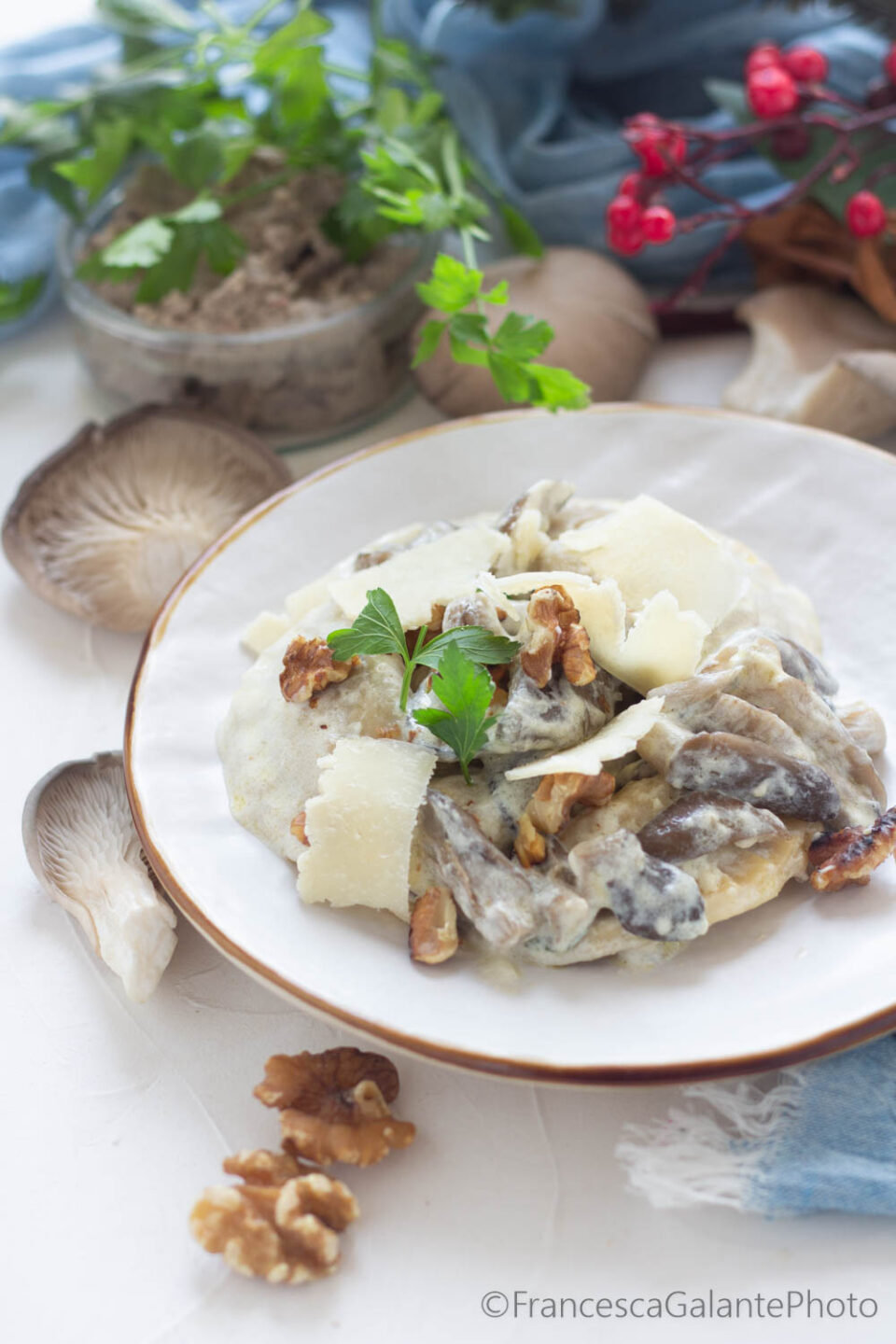 Difficulty

Very easy

Cost

Very cheap

Preparation time

30 Minutes

Cooking time

10 Minutes

Serving

4

Cooking method

Stove

Cuisine

Italian
Ingredients
1
kg
pasta
(

Fresh pasta filled with ricotta, beef and mushrooms

)
18
oz
mushrooms, pleurotes, pan-fried, no salt, no fat added
(

500 g.

)
1
cup
cream
(

cooking cream

)
5
tablespoons
cheese
(

grated Parmesan cheese

)
Steps
Once you realized your filled fresh pasta (the recipe is between the ingredients), cut the mushrooms in thin slices (1), heat the oil in a pan with the garlic (2) and pour the mushrooms (3). Cook it all for some minutes and add chopped parsley (4).
At this point add kitchen cream and mix all (5).
Add grated Grana Padano (6), put the half moon in a plate (7), put salt in the boiling water and pour the half moon (8). Cook for 10 minutes, drain them and pour it in the pan with the condiments (9).
Our Egg pasta panzerottini with mushroom sauce and grana and ready to be tasted.