Today I want to share with you a recipe that really helps you when you want something that is tasty but you don't have too much time:CHOCOLATE MOUSSE WITH AVOCADO'S READY IN FEW MINUTES . Just a little advice for this recipe: just before you start to make it, be sure that your avocado is really mature, in this way it will be sure that your dessert will be delicious! Also, this is a vegan recipe, fast and easy to make, tasty and, above all, healthy.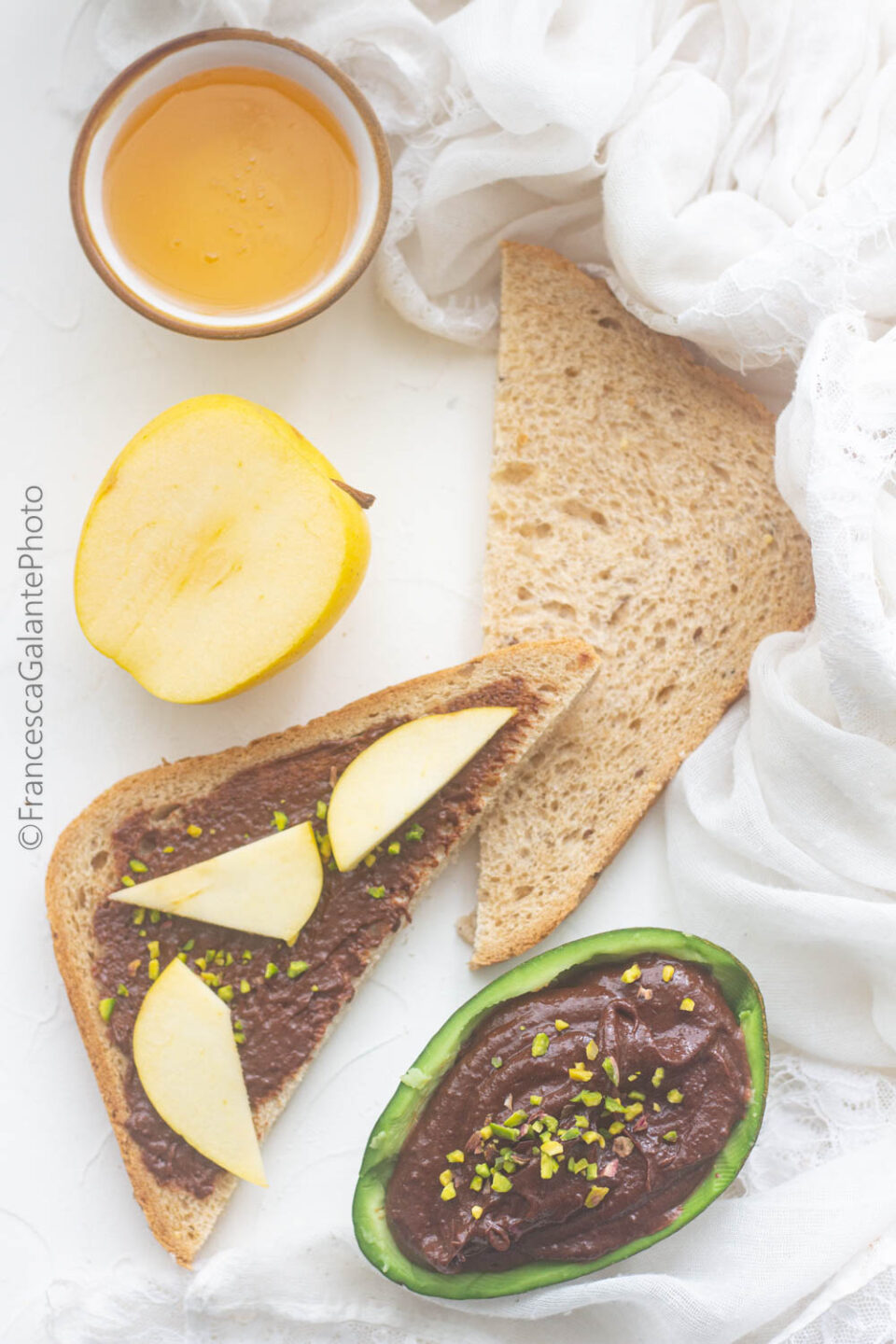 Preparation time

10 Minutes

Serving

4

Cooking method

No cooking

Cuisine

Italian
INGREDIENTS CHOCOLATE MOUSSE WITH AVOCADO'S READY IN FEW MINUTES
150
g
dark chocolate
(

85%

)
Steps
Cut in half your avocado. Pay attention : your avocado needs to be really mature, in other case, the risk is to cook something that hasn't the same taste. (1)
Empty the avocado with a spoon and put the the pulp in a mixer (2). Melt the dark chocolate with the bain marie method or in a microonde (3). Now in the mix add the chocolate with avocado and the honey with the vanilla essence (4)
Work all of it in the mixer until you will have a smooth cream (5) and then you can serve it.
It is really delicious even with a piece of bread when you make breakfast in the morning and you can also add an apple and chopped pistachios.