Air Fryer CHICKEN WINGS
The Air Fryer CHICKEN WINGS are crunchy on the outside and super juicy on the inside.
They are ready in less than 30 minutes and can be incorporated into any healthy diet.
With the magic of the air fryer, you cancel the need for a heap of oil and get perfect wings in a fraction of the time.
The air fryer using hot, circulating air makes these wings crisp, keeping them juicy in the mouth on the inside with just a couple of coats of cooking spray.
Fried chicken wings are delicious, but they make a big mess.
These Air Fryer CHICKEN WINGS are super easy, and they're just as crunchy as the deep-fried kind. We're hooked!
This recipe is a great base for all kinds of wings.
You can keep it classic with buffalo sauce,  or if you wanna switch it up, try the sweet and spicy sauce from Korean Fried Chicken.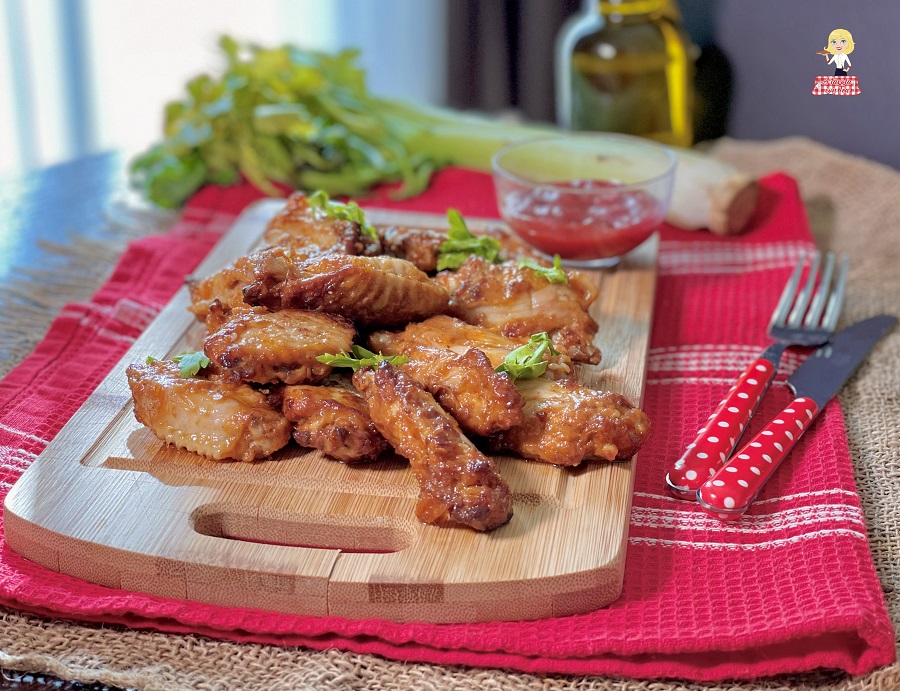 Difficulty

Very easy

Cost

Cheap

Preparation time

5 Minutes

Cooking time

35 Minutes

Serving

6

Cuisine

American
Ingredients
chicken wings
(

2 lbs chicken wings

)
olive oil
(

a tbsp of olive oil to coat the air fryer tray

)
Steps
STEP 1
Pat your wings dry of any excess moisture using a paper towel.
In a large bowl, toss your wings with paprika, garlic, parsley, salt, and pepper.
STEP 2
Coat your air fryer tray in cooking spray.
Place chicken wings in a single layer in the air fryer tray.
STEP 3
Bake them at 380°F for 15 minutes.
Set heat to 400°F and bake them for 5 more minutes.
Cooking times may vary depending on the size of your wings.
Serve chicken wings hot plain or tossed with your favorite sauce.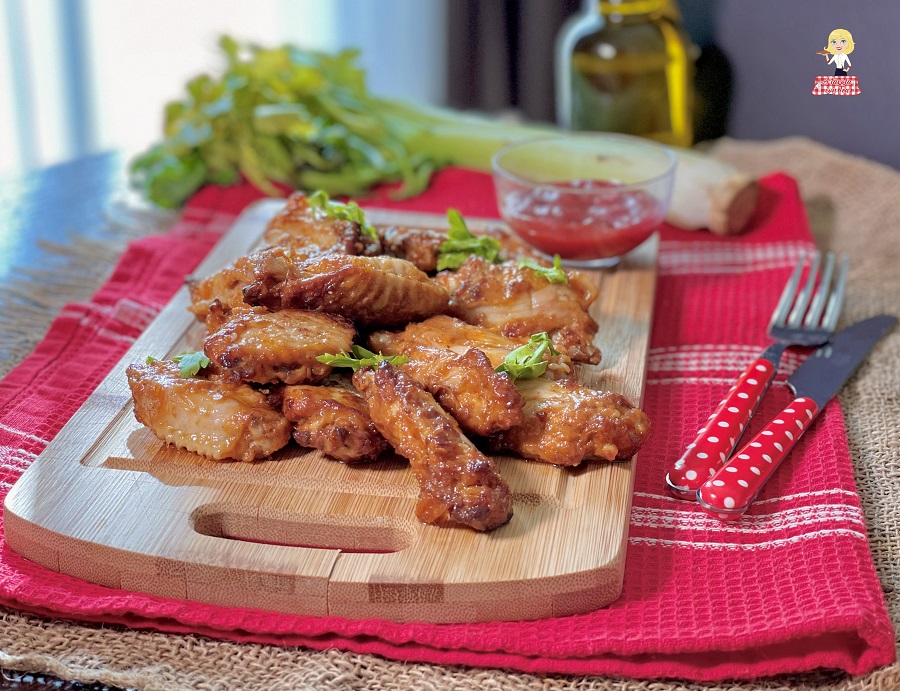 NOTE
1 Give the air fryer basket a generous coating of cooking spray before popping your wings in. This will prevent them from sticking and burning.
2 Begin cooking chicken wings at a lower temperature and then turn up the heat to achieve maximum crispiness.
3 Toss crispy wings in your favorite sauce when they come out of the fryer, as the sauce will stick better.
4 Pat raw wings with paper towels to remove excess moisture:  this will help them crisp up nicely.